Local Cooking-Classes
Cooking at home is the new going out
It's more than just dinner, it's a dining experience. In the On-Site Culinary Solutions Test Kitchen in Blacksburg, Virginia, Chef Jud will teach you how to prep, plate, and pair recipes that wow guests! Now offering 7 classes that feature restaurant inspired dishes designed to cook at home, you'll learn how to build elevated courses, from appetizer to dessert, using everyday ingredients.
COURSE Description:
Cooking methods and classical technique is the backbone of a great culinary foundation. Chef Jud will demonstrate and teach you these essential techniques for preparing vegetables, meats, stocks, sauces as well as baking and pastry.
Class Details:
Class size: 1-3 students

All ingredients, recipes, & cooking equipment will be provided

$90 per class

$600 for 7 classes

email to schedule your first class jud@onsiteculinary.com
Class 1: Baking and Pastry 4-Classes in the Series
Series 1:
Pie dough 1-2-3, tartlets b
lind baking techniques , pastry cream and f
inishing techniques
Series 2: Boston Cream, Coconut, and Banana Cream Pies
Series 3: Pies, Apple, Fruit Cobblers, and Lemon Blueberry
Series 4: Eclairs, Profiteroles, and Pate Choux Techniques
We will be making a variety of holiday cookies, Peanut Brittle and Italian Pizzelles
Class 3: Cakes and Ice Creams and Advanced Skills 7-Classes in the Series
Series 1: Chocolate Cake and Mousses
Series 2: White Cakes, Chantilly Cream and Buttercream Icings
Series 3: NY Cheesecakes, Swirled and infused
Series 4: Carrot Cake, and Applesauce Cake
Series 5: Ice Cream Making, Chunky Monkey, Tuile Cookies and Caramel Sauce
Series 6: Advanced Class 1 Individual Cold Desserts with Piping skills, macerated fruits, and Tempered Chocolate
Series 7: Advanced Class 2 Individual Hot Desserts with Ice cream
Class 4: Cooking Duck Like a Fine Restaurant
Duck fabrication and how to work with each muscle

Accompaniments including: preparation of vegetables, starch, and sauce making techniques

Pan searing and other cooking techniques for duck

Plating like a fine restaurant

Garnishing techniques
Private Dinners at the Chef's Table up to 6-people
3-Course Meals start at $50
5-Course Meals start at $75
Wine Pairing Dinners
Corporate Dinners
Call for Reservations: (540) 818-9015
Class 6: Global Street Foods
We will begin our journey making a world tour of popular street foods.
Vietnamese spring rolls, Thai Chicken Satay, and South American Empanadas.
Class 7: Learn the Art of Sausage Making and Smoking Techniques
You will learn how to butcher, season, grind, stuff and smoke a variety of Sausages from the world, like Polish Kielbasa, Andouille, and Italian.
Class 8: Learn the Art of Sushi Making Techniques
Class 9 Pasta Making Workshop
We will study the Italian Ingredients, then the pasta making techniques. We will make a variety of pastas and fillings to include Ravioli, Tortellini, Fettuccine and we will eat a few finished dishes
Breaking down and filleting a whole fish to create an upscale appetizer and entrée.
Class 11: Filet Wellington- Meat, Stocks, and Sauces
We will be making the classic Filet Wellington topped with Duxelle Mushrooms, Goose-Liver and wrapped in Puffed Pastry.
Stocks and sauces from bones to include thickening and finishing techniques.
Class 12: Steak and "Butter-Poached Lobster"
We will be creating an upscale "Steak and Lobster" Dinner with Butter Poached whole Maine Lobster and Filet Mignon entrée.
Class 13: Soups; Chowders and Bisques "Corn and Crab Chowder"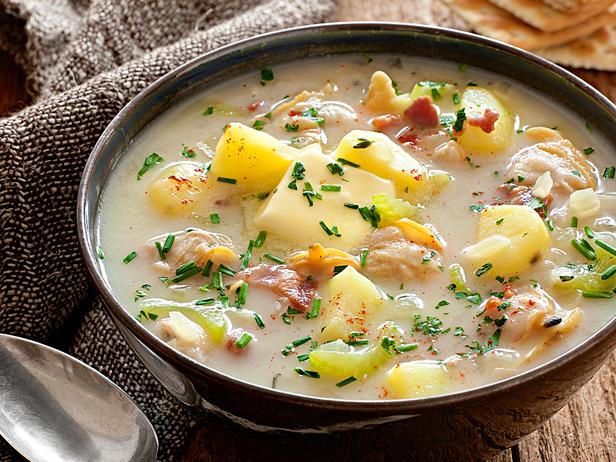 We will be working with Cream Soups, Clear-Broths, thickening and seasoning techniques.
Corn, Clam, and Italian Chowders
Class 14: Curries of the World
A Tour of Asian Curries from India, Thailand, and Vietnam. Naan Bread, Chutney, and Jasmine rice dishes.
Class 15: Cooking Lamb Like a Fine Restaurant
You will learn how to fabricate and French the Bones on a Rack of Lamb and to be able to create an Upscale Restaurant Dish complete with accompanied side dishes and sauce!
Take a Class: Please fill out the form below and Chef Jud will contact you about upcoming dates.
First you will learn about the Japanese tradition, and the ingredients used for Sushi.
We will be making Maki, Nigiri, Sashimi, and Pickled Vegetables.
Vegetarian options will be available upon request